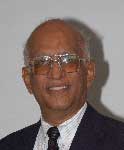 The Instrumentation & Systems Automation Society (ISA) is at a crossroads. The current leadership considers that the society is making good progress. But many members are concerned that not enough is being done to generate growth and success in the new global business environment.

Significant efforts to develop new thinking have been made during the past two years. Here is a list of accomplishments, summarized by Ken Baker, the current President:
Re-branding: Tagline, mission statement, promise to the members. This has significantly reinvigorated the 200+ most involved ISA leaders and presidents of local sections.
InTech magazine Re-design: Increased the quantity and quality of technical content, including broadening the appeal to a wider spectrum of automation professionals and management.
New Executive Director and Marketing Director: Selection & appointment of talented Executive Director, Patrick Gouhin, who has initiated many good things. He unveiled a new organization at ISA Head-quarters, now subdivided into four clear departments: Membership, Conventions/Exhibitions, Publications and Marketing. A new professional Marketing Director has already been appointed, with ability to quickly recognize the breadth and nuances of the automation industry and related professions, and with a charter to invigorate the membership among younger people.
Automation Federation: A strong commitment to creating and advancing the automation profession through real and direct support of member organizations. Initial members include ISA, OMAC and World Batch Forum (WBF). The charter and formation was achieved quickly and effectively.
Manufacturing Interoperability Guideline Working Group: This collaborative venture with several related groups was instigated and convened by ISA, which hosted a multiple-day meeting at ISA HQ.
Innovator's Alley: This was led by Dick Morley at Automation West in Long Beach, California, and will be expanded at ISA Expo 2006 in Houston.
Global Business Partner Model: A senior staff member has been appointed to lead and manage non-US and Canada growth. This builds on experiences in Asia and South America, to successfully grow in non-US/Canada markets.
Certified Automation Professional (CAP) program: Publication of "Guide to the Automation Body of Knowledge". This is a strong investment in the development and launch of print and computer-based Learning Systems to help potential CAP candidates prepare more effectively for the CAP exam.
Enhancing Standards and Access: On going improvements in areas of core strengths, with far reaching developments and improvements.
Melting iceberg
Behind the good intentions, these are the telling results:
2005 revenues: $15.3 million with a surplus of $1.68 million, a significant increase over 2004.
Membership: 28,937 in 2005, down from 30,109 in 2004. This is the primary indicator of the "melting iceberg".
Attendance at ISA Automation West in Long Beach, California, May 2006, reinforced my previously observed trends about shrinking trade shows. There were just 35-30 exhibitors, and over the 2 days there were perhaps 1,000 attendees, mostly suppliers. Exhibitors justified their presence at this of show with comments like, "low attendance, but high quality leads"; this was non-sense – the show was a bust.

Dick Morley's keynote speech was the highlight at Long Beach, with some 100-150 people crowding the undersize conference room. Dick's spin on "innovation alley" attracted some interest; with characteristic optimism, he considered it a tune-up for ISA Houston.

The "Automation Federation" is just more glorified committee-ism, with no one really responsible to drive forward. Who's kidding whom with the grandiose name? OMAC is now merged into ISA; but with only a few hundred members, it is simply stagnating. Aside from OMAC, the other affiliate WBF (formerly World Batch Forum) is a small organization (only about 500 members).
Committee Governance Obstacle
In the accelerating business environment of a global age, I worry that ISA will simply stagnate and fall increasingly out-of-step. In my opinion, some of the touted improvements are akin to "re-arranging the deck-chairs". The big, hard decisions are not being made; perhaps, with the present governance, they cannot be made.

The volunteer office holders are at once the society's biggest asset and biggest liability. Mostly engineers and mid-level managers, they are completely inexperienced in a business sense. Senior corporate executives just don't seem to be interested in getting involved.

ISA has $ 30-35 million in the bank, which is simply collecting interest and providing a false sense of security. This significant nest-egg, plus major real-estate assets in Research Triangle Park in N. Carolina, would allow ISA to make a lot of BIG moves. But no one person has the ability to make big decisions.

If he wanted to make major acquisition or expansion moves, the Executive Director would be subjected to endless and insurmountable analysis-paralysis. With exaggerated self-importance, one volunteer ISA Vice President commented that approximately two years worth of revenue was a "prudent reserve", labeling him in my mind as completely naïve.
Comments from major ISA Sections
ISA was previously called "Instrument Society of America". Its key strengths derive from strong local sections in major industrial areas of the U.S. One of the largest, the Cleveland Section, recently sent an "open letter" to Ken Baker, current ISA President. It was signed by Doug Rothenberg President, Joe Kaulfersch President Elect, and Frank Goforth Treasurer. The executive summary starts with this provocative statement: "ISA is on a collision course with irrelevance."

It concludes with the following:
"A daringly simple plan is proposed: Join together with as many of the major US technical societies that are willing. Propose to significant National resources that they underwrite a program to re-invent technical societies. When that's done, take the work product from that effort and implement, in whole, within ISA.

"There is not much time. To make matters even worse, we are growing a whole generation of technical players to whom technical societies are a thing of the past. Even if technical societies were to become magically reinvented tomorrow, the perception barrier remains high. It will take time to have new visions and new roles established. It will take forever if we don't start soon.

"The way forward for ISA involves three steps: (1) Clear an unambiguous recognition by Society leadership that we have a problem, what it is, and that we are committed to solving it. Do this now. (2) set up a blue-ribbon commission to report to the President and the Society with a plan to fully address the problem. Do this within six months. (3) Diligently work the plan as business number one, for as long as it takes."
Terry Molloy from the Northern California Section, the second-largest (after Houston) has long been an activist. He writes:
"ISA's history in the NorCal section shows the users drove its early successes. Initially we were a technical society supported by the user community that had a need to solve real problems in industries. We (the members) are a volunteer professional society primarily interested in advancing our own abilities and the technology we use.

"ISA will only survive as a professional technical society if we go back to the basics - Standards Development, local technical conferences, local training and networking events."
Member suggestions
I asked several people for comments on how ISA could and should expand its influence. Here are some of the best inputs:
Tangible member benefits: Right now, joining ISA doesn't offer any real advantages. If small companies or individual contract engineers were offered medical benefits, legal referrals, patent and tax recommendations, all of these would make joining well worthwhile.
Certified Automation Professional: The certification programs are on the right track, though this does not generate higher pay or prestige. Find ways to cooperate with major educational institutions for more recognition and tangible value.
Technical & Professional Networking: Decades ago, the strength of ISA was the local chapters – people went to local meetings for technical and professional networking. This has dwindled to insignificance. ISA must meet today's needs through generating real alternatives.
Management recognition: NFPA (NEC CODE), Boiler Code, ASME, etc all have recognition as standards which must be followed. Generate broader acceptance by convincing managements of larger companies (industrial, manufacturing, and contractors) that support of ISA standards is critical to company success.
Revitalize ISA exhibitions: Remove the social club atmosphere or limit it to something more reasonable (how many other tuxedo affairs do engineers attend?). Tired old shows showing yet another software package just don't excite anyone anymore. Where are the grand introductions? ISA must become the gatekeeper of quality and relevance?
Evaluation Services: ISA can become the qualifying and testing organization, similar to TUV, UL, FM, but for instrumentation. Right users are expected to find out for themselves whether new products really meet specifications – few companies have the time or skills required for that.
Training: Provide certified training in several major technical applications such as Fieldbus, HART, and OPC. Extend CAP to other areas, such as information integration, field installation, control valves, safety systems, etc.
Standards: Recognize that the goal is not just writing standards, but actual user implementation. Expand standards involvement to other arenas – for example, standards for contracts, agreements to avoid the annoyance of litigation and legal fees.
Regular market information: The industrial automation business is woefully lacking in good, global market data. MCAA make a good effort; Automation Research (ARC) provides the best information and generates good revenue with comprehensive "studies". ISA is sorely lacking in this important area.
Pinto's Pointers
My own concerns are about the longer term prospects for ISA in a fast-moving global environment. I do indeed recognize the good efforts and progress that have been made, but I see this as only incremental. I'm a big-picture person and I'm impatient for fundamental changes.

Here is my own advice – make some big moves:
Clear change in governance: Incrementalism does NOT work. Appoint more industry leaders like Dick Morley as "czars" to generate real change, unencumbered by committees.
Strong membership drive: Don't look for 10% increase; double the membership through cooperation with similar professional societies. Develop membership in China, India, Middle East, and East Europe – not just traditional US and Western European markets. Set up local offices in major international growth areas.
Automation Federation: Good idea, but too loose and leaderless. Other technical societies are also flailing – combine with more major member organizations.
Make serious acquisitions: I'd prefer that ISA acquire someone like ARC – though it's unlikely that industry leader, majority owned by Andy Chatha, is available. Several other mergers are possible – MCAA, CSIA and other international societies.
User Conferences: Companies like ARC are attracting 2,000+ senior executives from end-user companies and charging $2,000 per head. By contrast, attendance at ISA conferences and exhibitions is declining. End-users have abandoned attendance at ISA exhibitions, and run their own, successful user meetings. There are clear opportunities which ISA can pursue.
John Berra, President of Emerson Process Management, is a significant industry executive for whom I have great respect. I asked John what he thought of ISA. His response, "I believe in ISA!" Perhaps it's best to conclude on that high note.
Related links:

Book Choice


Pinto's Points
How to win in the
Automation Business
---


Go shopping - books, electronics, CD/DVD
---
---
---
Selected advertising coming here.
Contact Jim Pinto
for rates.