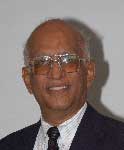 Background
Invensys was formed with the January 1999 merger of two major British companies, Siebe and BTR. Siebe, a relatively unknown, old-line British company, was growing though acquisition of mid-sized U.S. industrial automation companies. The company achieved prominence through the bold acquisition of Foxboro, one of the leading (but financially ailing) U.S. process-control companies. After this, Wonderware (PC software), Eurotherm (temperature controls and drives) and others were acquired at a heady price, figuring that they'd be catalysts for consolidated growth.

When results continued to slide, Siebe merged with BTR, an even bigger hodgepodge of acquisitions (Hawker Siddeley, APV and others). The combination was given a new name - Invensys. An expensive advertising campaign proclaimed, "The biggest company you never heard of". But the innovative name could not hide underlying poor performance.

After a series of unwise acquisitions, Invensys went into a debilitating, downward spiral. A new CEO sold off the most profitable two-thirds of companies in the group because they would fetch better prices. Remaining were just Invensys Process Systems (Foxboro, Triconex, Wonderware and related companies) plus Controls, Rail Systems, APV and Eurotherm. The group is now in the hands of yet another CEO who is putting the business back on track.

With all the financial manipulations and management turmoil, how has the corporate culture adapted and developed? That is the subject of this commentary.
Engineering excellence & customer orientation
Prior to the acquisition by Siebe, The Foxboro Company was a very strong solutions oriented industrial instrumentation and automation company, focused on customer satisfaction. The culture was strong, the contributions of employees were valued, and the reputation of always satisfying the customer with high performance solutions was a source of pride. The company had strong automation technology, instrumentation, and controls groups, with excellent vertical-market expertise in the chemicals, refining, power, paper, pharmaceutical, mining and metals, and food industries.

At Foxboro, the bottom line focus was always to meet customer expectations. The company has always had the reputation of being able to tackle and solve the most difficult measurement and control problems. One end user customer has high praise, "We can go anywhere to get instrumentation and control systems; but if we have a difficult problem, we always go to Foxboro."

The new Invensys is a prime example of a corporate culture that has survived under continued adverse conditions. A major share of the credit goes to the people who have remained with Foxboro, which remains the central core of Invensys. The ethos of excellence that stemmed from that source has now spread to other companies in a unified group. The culture of engineering excellence and customer orientation seems not only to have survived, but is now thriving sufficiently to generate a strong turnaround.
The Downside
At Foxboro, the downside was that it was run (before acquisition by Siebe) as an engineering company with very little business savvy. So, even though the company had a strong reputation for customer satisfaction and solutions expertise, its business performance was relatively poor. This made it very difficult for it to compete in a market against larger, professionally managed, global companies. It was this issue that led to the acquisition by Siebe.

The impact of Siebe was felt almost immediately. Within just a few weeks the newly appointed management team significantly reduced the Foxboro workforce with huge and highly visible layoffs. Of course the morale was adversely affected, but many key employees understood that major changes were required to become a stronger, more commercially viable business. It was surprising how many contributing employees decided to stay with the company and ride through this difficult time. Many of those who remained were encouraged by the fact that key professionals were staying on; the attrition rate remained low, considering the sweeping nature of the changes.
The Upside
The new Siebe management team immediately started training the Foxboro management team and employees to adopt effective business and management techniques: balance sheets, cash flows, PBIT and a number of other key business performance measures which were going to be the measures of success. The new business perspectives quickly started to permeate within the company. This newly developed business knowledge and focus resulted in business performance levels that had not been seen for many years.

A new level of pride in performance began to develop at the new Foxboro. A majority of talented employees, management and positive-minded people at all levels, saw the clear business improvements and chose to stay with the company, even though the business strategies were often translated into actions that were sometimes perceived as "cold" and "heartless". Of course, some good people left; but many of the best people stayed, retaining the tremendous depth of talent that has survived with this unusual company.
New Management generates change
Most of the early changes came from the Siebe executive team, headed by E. Barry Stephens, who was Chairman and CEO of Siebe. An engineer by training, he surrounded himself with strong financial professionals. This team led the early transition and executed a hands-on approach which yielded good financial performance. The results became indelibly etched in the mind of every employee - good technical results must be matched by good financial results.

As the business performance began to improve significantly, the Siebe executive team began to start supplementing the remaining employee base with strong leaders and executives from other companies throughout the industry. This was the start of a second phase at Foxboro, in which the technology solutions and customer focus were reinvigorated with strong business focus. The new success encouraged many talented managers and employees to stay with the company and contribute.
Acquisitions bring disaster
Barry Stephens retired at this point, a significant leadership loss. The new CEO was Allen Yurko, an opinionated, ego-driven financial type who surrounded himself with yes-men. With his growth ambitions, the acquisitions increased: Simulation Sciences, Esscor, APV, Eurotherm, Wonderware, Novo Pinone, Marcam, Avantis, Walsh Automation and Pacific Simulation. The acquisitions were operated primarily as independent P&Ls and very little synergies were realized. Financial results continued to decline.

The two major events during this era were the merger with BTR (acronym for the quaint name British Tyre & Rubber) and the acquisition of Baan (for about $ 1 billion in cash, mostly debt). Unfortunately, neither of these realized the expected value, and Invensys (now with its new name) experienced a significant downturn. Most of the companies in the group were good companies with strong technology and talent, but the general business downturn (2001 stock-market decline) made it very difficult to capitalize on the varied strengths.

Invensys' share price had been at nearly 400p before the acquisition binge just 2-3 years before. The stock was trading at about 10% of that price when Yurko was exited in Oct. 2001. As CEO, he had put Invensys into a debilitating, downward spiral, leaving the company with serious cash-problems and troublesome loan covenants. He departed with the dubious distinction of reducing some of the great names in British engineering to the muddle that was Invensys.
Divestitures save the sinking ship
To replace Yurko, the Invensys board appointed Rick Haythornthwaite as CEO in 2001. Then just 45, he had a charismatic personality with a good sense of strategic business development, but no related experience. With the banks breathing down his neck, he decided to sell off the most profitable two-thirds of Invensys - because those companies would fetch better prices.

Beyond &pound 2.6B worth of disposals and hugely expensive &pound 2.7B refinancing, Rick Haythornthwaite simply dragged the once mighty Invensys into further decline. After widening losses for the year 2004 (ending March 31, 2005) he finally threw in the towel. The stock was now trading at about 10p, some 3% of its former value, matching the decline of any dubious dotcom. For the stable industrial automation business this was indeed a major disaster.

Invensys is now in the hands of Ulf Henriksson. The new CEO is much more hands-on, though less charismatic. He is steadily turning things around with practical operational moves and putting the business back on track.
ArchestrA
The good news for Invensys was that although there were very difficult years during the business downturn, apart from the high-profile exits, many talented people at Foxboro and other companies in the group stayed on stubbornly, continuing to generate good performance.

When Rick Haythornthwaite joined Invensys, he brought Leo Quinn from Honeywell to run Invensys Process Systems (IPS). Leo was extremely operationally focused and continued to run the different companies in the group as separate, independent P&Ls, even though some technological advances designed to unify the technology base had been developed - chief among these was the ArchestrA framework.

During this period Mike Bradley, who had been the business leader of the ArchestrA team, was assigned to run Wonderware, the industry-leader in industrial software. This proved to be an excellent assignment in that ArchestrA extended the Wonderware technology model to a highly distributed system. This was the first major step which initiated the technological unification and industry leadership of significant Invensys technologies.
One company by 2006
The most important step forward occurred when Ulf Henriksson became the CEO at Invensys and Mike Caliel was assigned to lead IPS. Since the acquisition of Foxboro, Mike Caliel was the first executive with a strong background in process automation. This proved to be an essential element in the resurgence of both IPS and Foxboro.

The new executive team immediately announced an internal program called "1x6": pulling together previously independent business units into one unified IPS by 2006. This was to be accomplished with 3 key drivers:
Changing the management structure to become a single organization;
Driving standards for operational excellence across the new organization with common "best practice" processes;
Pulling together the technologies across the group to create products & services with technical and functional scope well beyond any other comparable system.
Key derivatives were development of cross-company programs to achieve these objectives:
Reposition IPS to gain leadership in the industrial marketplace;
Develop a new class of automation/information system to take advantage of the breadth of technology across IPS, ArchestrA and other new technologies;
Develop a new class of business-value-based services to take advantage of the new class of automation/information systems.
"1x6" was viewed by many as an aggressive plan, but it was well received because the executive team was now driving a clear strategy to take advantage of excellence across the various group companies in terms of technology and talent. As the operational improvements began to become evident, and as IPS started to get significant results in the marketplace, 1x6 program credibility started to gain momentum. Once again, talented people in the various companies that were part of IPS perceived the positive trend and chose to remain and contribute strongly to the new success.

At this point Ken Brown was appointed to head up the Measurement and Instrumentation group. This was the remnants of the original Foxboro M&I, the original base which generated Foxboro leadership in the instrument and controls marketplace. Ken Brown, now the Acting CEO of IPS, put a strong leadership team in place and revitalized the M&I group in conjunction with the 1x6 program. The resulting success gave employees who had been with Foxboro since before the acquisition by Siebe another shot of positive reinforcement. It was becoming clear that the Foxboro core values were starting to become core values to Invensys.
Inventing APM to cross business & plant boundaries
In October 2005, Invensys started positioning itself to become the leader in asset performance management (APM). This new acronym was developed through the involvement of customers across a broad spectrum of process industries.

Invensys APM is a new methodology to deliver real-time accounting systems in process plants. It provides an economically-based business view for plant level personnel, aligned with the executive view of how the plant business should be measured. By installing real-time accounting measures for plant assets (classic measure of maintenance and operations performance, asset availability and utilization) plant level personnel are able to drive improved business value in the way business executives measure that value.

Invensys has excellent technology and talent in the area of asset availability management (Triconex, Avantis, Wonderware) and asset utilization management (Foxboro, SimSci-Esscor). Additionally, real-time accounting (DPM - Dynamic Performance Measures) generates a strong position to help Invensys establish leadership in APM.

This new leadership has helped Invensys to retain talented people from various companies in the group - they now feel a sense of new accomplishment and success. The resulting improvement in morale has been significant.
InFusionECS
On April 11, 2006, the second phase of the new industry leadership program culminated with the release of InFusion - the world's first Enterprise Control System. InFusion was designed to be the ideal delivery vehicle for APM in process plants, whether or not the processes are controlled by Invensys, or any other competitive automation systems.

InFusion essentially transforms the islands of automation and information commonly found in industrial enterprises into a common computing space for the solution of enterprise-wide business problems. It also provides state-of-the-art automation and information capabilities in many key areas - process control, safety control, plant asset management, simulation, modeling, multivariable predictive control, human interfacing, recipe management, process information management and many other functional areas in which Invensys already has expertise.

In functional areas where Invensys lacks specific expertise, of if customers have a preference for technology that is not part of the base, leading third party technologies can be included. Performance Services & Solutions

Supporting the implementation of APM on InFusion is accomplished by a third program - Performance Services and Solutions. This involves three levels of plant and enterprise assets:
Component assets at the plant floor level, such as pumps, valves, instruments, motors and the like. Invensys introduced a number of Performance Monitors in Oct. 2005.
Industry-specific asset sets, such as process units, areas and trains. Invensys will be rolling out sets of Industry Performance Solutions for the refining, petrochemical, chemical, pharmaceutical and power industries over the next 12 months.
Plant and Enterprise Performance Management Services. This involves consulting and implementation to apply APM top-down across all the plants within an enterprise. This consulting service has already existed within Invensys for a few years and is being extended. Since executive management will be most aligned with the concepts of Plant and Enterprise Performance Management, Invensys is extending its selling process into the executive suite.
This Invensys three-tier approach is providing tremendous excitement within the company, and across the market. Many professionals who stayed with Siebe and Invensys from the initial acquisitions of Foxboro, Triconex, Simulation Sciences, Esscor, Avantis etc, see these moves as a natural step forward in a direction they had been wishing and hoping for. The level of enthusiasm across the various IPS companies has not been higher since before Foxboro was acquired by Siebe.
The New Invensys Culture
Foxboro was certainly the jewel of Invensys, but the unified IPS has itself become the jewel of Invensys today. For years, many of the good people who stayed on with the company after the acquisition (dubbed the "old guard") had refused to give up their Foxboro identity. But the recent changes and surge of leadership and optimism have brought much more allegiance to Invensys.

The negative aspects of the Foxboro culture - especially the lack of business savvy - have disappeared. Indeed, many of the positive aspects are starting to reemerge within IPS. The focus on customer satisfaction and solutions excellence, which during some phases appeared to be dormant, are now as strong ever. The resulting culture may be even stronger than the wonderful Foxboro culture of the 1980s.

Peter Martin, VP of Strategic Ventures at Foxboro says:
"It still surprises me that at 26 years of service - starting with Foxboro in the 1970s, and after taking a sabbatical for a few years - I still feel like one of the new comers. There are so many top Foxboro people who have remained with Invensys. This, along with the good people who have joined Invensys over the years, has set up a very good basis for a stronger culture-for-excellence than ever before.

"It was clear that IPS had excellent technology and talent in many key areas of automation. The 1x6 unified company approach was truly implemented top-down by the executive team. They set a common vision of what could be achieved if we all pulled together. The great news for Invensys is that many employees felt the same thing - perhaps even more acutely. The result was that everyone bought into 1x6 and determined to make it a reality. Much of the "flesh" of this program was added by employees. The heart of the 1x6 program took off like a rocket in a number of different areas with one common goal - excellence.

"The results have been multiple - including the excellent financial performance improvements, growth in market share, and growth in customer satisfaction. This makes an old Foxboro person like me more excited about the company than I have been for years!"
Pinto's Point
You know, I appear to have been pillorying Invensys for years, fueled by negative weblogs from people who seemed to have had no other outlet to complain. This review shows the positive side.

There's an old saying, "When the going gets tough, the tough get going." There are those who complain, and those who solve problems. I am happy to present this story of the Invensys culture that "took a lickin' but just kept on tickin' ".
Related links:

Book Choice


Pinto's Points
How to win in the
Automation Business
---

Pinto Picks
Business & Investing
---
Watch Video Previews, browse books, DVDs, widgets
---
Go shopping - books, electronics, CD/DVD
---
---
---
Selected advertising coming here.
Contact Jim Pinto
for rates.