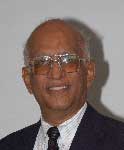 Infosys is one of the largest software companies in the world. I visited the corporate headquarters in Bangalore, India in February 2007. Here is my report which describes this significant company and its strikingly different corporate culture.
Background
Infosys Technologies Ltd. was co-founded in 1981 by 7 software engineers including N. R. Narayana Murthy (now non-executive Chairman) and the current CEO Nandan M. Nilekani. Revenues for fiscal-year 2005-06 (year-end March 2006) were $ 2.15B; for fiscal-year 2006-07 (year-end March 2007) about $ 3B. Infosys has over 69,000 people and is still growing. The company operates in 8 different countries, with primary offices in 50 major cities worldwide. The stock trades on the U.S. Nasdaq stock exchange with a current market-cap of about $ 30B, putting it on the Nasdaq 100 list.
Business
Infosys describes its business as "partnering for technology-led business transformation" and has 476 active clients (over 70% are counted among the Fortune 2000). They boast that over 94% of their revenue comes from repeat business. Their global headquarters is the largest single-site software services facility in the world.

Infosys offers "concept to implementation" software services at every stage of the value chain. The companies total outsourcing solutions include consulting, design, custom application development, software reengineering, maintenance and production support, systems integration, package evaluation and implementation, testing services, operations and business process consulting, engineering services, and infrastructure management services.
Markets
Infosys' primary markets are in North America, Europe and the Asia-Pacific region. Primary clients are in financial services, manufacturing, telecommunications, retail, utilities, logistics, and industrial automation. Here's a list of major vertical markets:
Automotive & Aerospace
High Tech & Manufacturing
Energy & Utilities
Insurance, Healthcare, Lifesciences
Banking & Capital Markets
Retail & Distribution
Telecomm
The company has pioneered and is continually expanding what they describe as their integrated "global delivery model" (GDM). The advantages of GDM include intelligent project breakdown and leveraging the extended workday through operating in different time-zones. This yields significant cost efficiencies and improved scalability; projects can scale up quickly and efficiently through global deployment and support. A wide range of skills and experience is rapidly accessible, with predictable results generating reduced time-to-market and lower ownership costs.
World-class Quality & Financial standards
Infosys success comes through an enduring commitment to innovation, industry leadership and quality through the highest standard in quality software delivery – Carnegie Mellon University CMMI Level 5 Certification, ISO, EN9100, Six Sigma and Baldridge standards framework. At Infosys, Quality is described as "a never ending journey towards excellence."

Infosys was the very first Indian company to deploy world-class corporate governance practices, the first to publish quarterly financials and adhere to GAAP accounting standards of seven major countries, providing financial transparency in all operations.
Talented workforce
Infosys is proud of its best-of-breed talent – technologists, process specialists, domain experts and project managers with superior program management skills. This talent is combined with constantly upgraded global infrastructure and communication links.

The company strives to recruit, retain and enable the best and the brightest, to develop a readily deployable global talent pool. A wide variety of programs have been developed to foster an environment that mimics the best aspects of university life. The stated objective: "To recruit the best talent and create a professionally competent, socially conscious, happy and prosperous team."

The workforce is recruited from a diversity of backgrounds all over the world, though still primarily in India. The company attracts the best people, including new recruits plus lateral hires from the Industry. They are often the "Employer of choice" at the best business schools and engineering colleges. The company claims to hire only the best of the best.

After a rigorous selection process, every employee goes through 3 months of intensive training at a special training facility at Mysore which houses 4,500 people, about 80 miles from the Bangalore headquarters.

Infosys works hard to keep employees highly motivated. The world-class work environment has a university-campus-like culture and facilities at all primary locations. The fast-paced, results-oriented work ethic encourages personal empowerment in a non-hierarchical organization. The focus is on growth and retention of motivated and growth-orientated employees, with managed attrition – people are encouraged to build their employment assets and those who don't progress are inevitably edged out.

Education is considered a continuous process with part-time and distance education always encouraged. A web-based integrated training management system provides a list of suggested training courses based on competencies identified for each role.

The company has a continuous effort to create leaders for tomorrow, creating higher value through what is termed "thought leadership". In the words of founder N.R. Narayana Murthy, "Our assets walk out of the door each evening. We have to make sure that they come back the next morning."

It's notable that the average age of all Infosys employees is only 26 years – compared with 36 years at Microsoft and Google about 30. The workforce includes 64 different nationalities from around the world, and 34% of client facing personnel are non-Indian. Over 90% of the employees have an engineering degree: 80% Bachelors and 10% with Masters Degrees.
Management Philosophy
Much of the management philosophy at Infosys stems from the founder N. R. Narayana Murthy. He is credited with a saying that pervades the corporate culture: "The softest pillow is a clear conscience".

Fairly early on in the history of Infosys, Narayana Murthy instituted the rule that retirement age was 60. He himself followed that rule. When he turned 60, he vacated his office in the corporate-headquarters building and moving to a secondary building on the campus. His title is now: Co-Founder, Non-Exec. Chairman and Chief Mentor. Following his "retirement" from active management, he has become a sort of respected "elder statesman" in India – though he is not directly involved in politics.

Narayana Murthy was succeeded as CEO and Chairman of the Management Council by co-founder Nandan M. Nilekani , 51. The other members of the senior management team are all in their late 40's and early 50s.

It is worth mentioning that Narayana Murthy and Nandan Nilekani each get salaries of $75,000. This is certainly unusual for any globally-based multi-billion $ company and, by any means, a stark comparison with the top management of any large American or European company. Perhaps it's an indication of top management's egalitarian philosophy. With significant stock ownership, they evidently don't feel the need to receive additional high salaries for doing the work they enjoy. Many westerners are confused by these "strange" attitudes.
Global Recognition
Infosys has received global recognition through articles in Business Week, New York Times, Wall Street Journal and several other respected publications.

Infosys ranks in the top 50 among Business Week's 100 most innovative companies. The Financial Times and also Business World survey proclaimed Infosys "India's most respected Company". For four years in a row (2003, 04, 05 & 06) Infosys was the Most Admired Knowledge Enterprise, and was listed among "Top brands with a conscience". It was number 9 in Wired magazine's list of 40 top technology companies. In 2003, 2004 and 2005, it was ranked by Computerworld in the top 100 list of Best Places to work for IT professionals.
Financial Results
At the end of fiscal-year 2006-07 (March 31, 2007) Infosys revenue will be about $ 3B, with a market capitalization of $ 30B (more than 10 times Revenue) and a price/earnings ratio of 30-40. Profit margin is about 28%, with return on assets at about 22% and return on equity over 38%. Year-on-year quarterly revenue growth is about 45%, with quarterly earnings growth over 50%. The company currently has cash-coffers of over $ 0.5B.
Jim Pinto Visit – February 2007
I met various Infosys managers and employees in San Diego over the year to discuss their plans to expand in industrial automation markets. In addition, many Infosys employees receive JimPinto.com eNews regularly, and we've been in contact over the past few years.

I wrote about Infosys in 2003 and mentioned the company in my ISA Keynote Rimbach lecture in 2004 when revenue was $750m, with 25% net profit 25%, growth of 38% and Nasdaq market-capitalization $11.5 billion. Frankly, I wish I had bought some stock at the time. Today, about 3 years later, the company is more than four times that size, with stock valuation more than double.

During a family visit to Bangalore, India in February 2007 I was invited to Infosys, along with my brother and nephew, both well-known local businessmen. We checked into the Infosys complex via Gate 2, with a security check which included issue of individual photo-ID cards for each visitor.

We were welcomed in the main corporate office building, the same one where Tom Friedman of the N.Y. Times was introduced to this unusual company in a way that impressed him enough to inspire the concept of his bestselling book, "The World is Flat". We too saw the impressive multi-media presentation on 3 giant TV screens in front of us, and below a lighted map of the entire complex which houses some 15,000 people in a vast building complex. Like Tom Friedman, we were impressed.

We met with our 5 people – technical, marketing and human resources – in one of several well outfitted conference rooms. The people were motivated and their presentations were good.

Those who know me know well that I like to pose rapid-fire questions, which I did on many different topics – technical, financial, marketing, sales distribution, recruitment, motivation, etc. All were answered directly and knowledgeably. The remarkable thing was that questions to each person were answered directly, with very little hesitation; there were no sideways glances to look for the senior manager's approval. I was impressed with the passion and motivation of each individual, without exception.

We were then taken on a tour. I've visited the Microsoft campus in Redmond, WA. and also Google's campus in Mountain View, CA. This was larger and more impressive. Considering that we had just come through overwhelming traffic through the overcrowded highways, the contrast was nothing short of amazing. Here were beautiful streets between several huge, impressively architected buildings in university park-like surroundings.

During the campus tour, we were ferried around in one of several golf-cart-like cars – it was clearly too far to walk. There were several bicycle racks, and employees simply took any available bicycle to ride between buildings. There were swimming pools and tennis courts, set amidst lawns and impeccable landscaping. There were indoor pool tables and exercise machines, with restaurants and ATM machines and banking offices. This was truly the heart of Bangalore's "Electronic City". At the end of our visit, we were taken to the company store where we could select any Infosys-logo product as a gift to commemorate our visit.

Infosys is indeed a significant company. The founders have laid the groundwork for strong growth to continue over the next several years.
Related links:

Book Choice


Pinto's Points
How to win in the
Automation Business
---


Go shopping - books, electronics, CD/DVD
---
---
---
Selected advertising coming here.
Contact Jim Pinto
for rates.

---
---
---
---