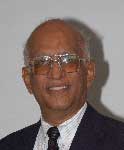 Business is a continuous loop of suppliers and customers, all intermediaries. Today, globalization and e-commerce are forcing every link in the business chain to be evaluated and re-evaluated regularly to measure value in the ever-changing business processes.

"Disintermediation" means elimination of intermediaries in a business process. This happens typically when the cost of doing business with them exceeds the value they provide.

In past years, manufacturers were considered "upstream in the food chain" - they generated the highest profit margins with proprietary products. Intermediaries (sales channels, distributors, retail outlets, commodity suppliers) were considered "downstream" links and generated lower margins. The lower your business was in the food chain, the lower your margins.

For industrial automation equipment, the product manufacturer was the start of the process and the end-user was the final link in the chain. Everyone else was an intermediary. However, when products become commodities (minimum differentiation, commonly available from several suppliers) the manufacturer loses that prized position and downgrades to just another intermediary in the value creation process.
Commodity Products Abound
In the past leading manufacturers had products that were entrenched and appeared to have the upper hand. Their designs and applications knowledge were highly proprietary and commanded significant premiums.

Today, proprietary products are disappearing very quickly and many leading manufacturers are struggling to differentiate. Commodity products are available from a number of sources around the globe. With widespread e-commerce, customers shop between brands for features and price. Product selection and procurement has become just one step in the development of complete solutions for specific requirements.

To the industrial automation customer (process plants, factories) all that matters is the total system solution that meets specific needs. No single product manufacturer, however large, can provide all that is required. The dominant purchasing influences are understanding of needs, effective completion of specific requirements, and local delivery of the complete solution – which includes startup, maintenance and maximization of up time through fast and effective service.

Distribution and services - direct links with customers - are the real value, the distinguishing competence. Product selection includes specifications, pricing, delivery, availability, spares, maintenance, etc. In addition, there is a strong need for customization to meet specific needs, systems design, startup, commissioning, availability of spares, maintenance. Because no single supplier can provide all the required products, equipment and services, these are typically provided by a local specialist Systems Integrator (SI).

Distributors have the choice of becoming SIs themselves. But that would limit their scope, and so the best distributors service several different Sis. Each SI specializes in different vertical markets - paper mills, pipelines, utilities, steel mills etc. The Distributor provides them with customer contacts, project leads, a wide choice of product solutions, with optimized pricing, local stocking at less cost and faster response than the factory.

With a wider scope and vision, plus the advantage of being local, it is most often the savvy distributor who best understands the customers needs and helps with the choice of products and services for specific projects.
Where is product loyalty?
Traditionally, most Distributors and SIs and were loyal to specific product brands. They focused on selling and integrating systems based on a good long-term relationship with the manufacturer, who provided factory training, support, deep price discounts, etc. Distributors were captive, subject to a variety of restrictive rules made up by the manufacturers and designed to secure their loyalty. Foremost was a strong prohibition from selling products from competitive suppliers.

To boost declining revenues during the past couple of years, several major product manufacturers have made a push to provide complete "solutions" themselves, thereby going into competition with their own sales channels. This only succeeded in alienating SIs, who quickly looked for alternative suppliers and speeded up their own learning curve on alternative products. Competitive suppliers, anxious to gain inroads into their entrenched competitors business, offered significant price advantages, as well as strong support and advantageous payment terms. Savvy Distributors, recognizing their own value, provide a choice of competitive brands and help to ensure that customers' needs are being met with the widest choice available.

Unless a product manufacturer provides significant proprietary value (and in industrial automation, there is very little of that left) the move to several competing product suppliers is natural, and inevitable. Customers want a choice of products all linked to the same purchasing source - the distributor. This is similar to the concept of the automobile dealer - delivering locally whatever the customer needs, from a choice of different brands.

No single product supplier, even the largest, has a broad enough product base and sufficient knowledge in specialist vertical markets. So, few can compete against the local specialists, and certainly not in all geographies. The large supplier quickly becomes beholden to local Distributors, who team up with local specialist SIs to offer a broad lineup of products and services.

So, the big switch occurs - product manufacturers get disintermediated.

Book Choice


Pinto's Points
How to win in the
Automation Business
---


Go shopping - books, electronics, CD/DVD
---
---
---
Selected advertising coming here.
Contact Jim Pinto
for rates.

---