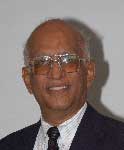 After several years of stagnation, the industrial automation market is growing again. During the coming year, several new products and technologies will begin to emerge. Here are my top picks for automation technologies that will make a difference in 2007.
Industrial Wireless
Already widely deployed in commercial and business applications, broad industrial wireless adoption has been delayed purportedly because users remain paranoid about security. In 2007, there are vibes regarding major growth in industrial wireless.

Jack Bolick, president of Honeywell Process Solutions, suggests that wireless is "at the tipping point," and his group has ambitious plans in this new arena. Their advantage stems from their ability to utilize developments from Honeywell's ACS Technology Labs, which is developing low-cost wireless products for building automation, where Honeywell is a leader. Industrial automation customers have different requirements, but the products have applicability across multiple markets.

In October 2006, Emerson made a big announcement on wireless networking, billed "The next, biggest opportunity in industrial process markets." John Berra, president of Emerson Process Management says, "The technical obstacles to wireless communication in plants and factories are falling. No wires means no limits to what we can see and hear in the plant. We can put in more monitoring points at 1/10 the cost of wired sensors. This will open new doors in many old and new applications."

The spread of new wireless technology in the industrial environment will bring the ability to do things that were inconceivable before. This will bring changed work processes and new skill sets that may not simply extend from current habit-patterns. The future values of wireless in the factory and process plant are yet to be imagined.

I'm willing to bet that advanced and innovative wireless products, if introduced rapidly at a breakthrough price, would sweep industrial automation markets; end-users would gobble them up. It could spark a new phase of growth that will re-energize industrial automation.
Embedded Intelligence & M2M
Increasingly this coming year, equipment will contain embedded intelligence and communications. Machine-to-machine (M2M) communications will start to generate increasing efficiencies and productivity in the coming year. Equipment will communicate operating information to provide significant benefits: improved asset-management, dramatic cost reductions and enhanced service initiatives.

Embedded intelligence and connectivity is what M2M and pervasive computing are all about. The information coming from a device can be just as valuable, if not more valuable, than the device itself: for example, when it was installed and by whom, uptime & downtime, critical specifications, diagnostics, availability of spares, replacement alternatives, repair instructions, usage patterns, and more. All this invisible machine activity makes the information about assets, costs, and liabilities vastly more visible to managers and to the decision-making process.

Automation equipment will increasingly have self-diagnostics – not only showing causes of failure after failure has occurred, but also predictive (before failure), preventive (precautionary and deterrent) and advisory (providing maintenance instructions). Key advances in this arena are closely linked with M2M, which provides external remote links for advanced operation.

Glen Allmendinger of Harbor Research has a penchant for verbal images that make good sense. Says Glen, "M2M will bend the traditional linear value chain into a feedback loop through which the heartbeats of manufactured objects will continually flow back through complex business alliances that create, distribute, and service those objects."

M2M makes the information about assets, costs, and liabilities vastly more visible to managers and to the decision-making process. This will unleash a wave of productivity and efficiencies previously unseen. "Smart services" represents the biggest organic growth opportunity for industrial automation equipment suppliers.
Web services & applications integration
Production and business systems will increasingly be working together. Integrated applications access data from servers connected to industrial networks and production management system. This provides access to plant-floor information, production, and business applications across the manufacturing enterprise in a consistent manner.

Web delivery of process and business data enhances collaboration between work groups and multi-location plants across the enterprise. Web Services, Supply Chain Management, Customer Relationship Management, Enterprise Application Integration and a plethora of other software tools and services will be integrated to facilitate optimal decision-making at all levels.

Integrated applications should access all data the same way, whether it comes from a server connected to a PLC network, an industrial network such as Foundation Fieldbus, Profibus or DeviceNet, a SCADA system, or a production management system. The overall system will begin to provide access to plant-floor information, production and business applications across the manufacturing enterprise in a consistent manner.
Real-time information to boost productivity
The drive for real-time operations and services is reshaping business today, generating increased productivity boost. Real-time applications will become increasingly widespread.

Web services allow integration and delivery of real-time information to all parts of the enterprise. Low-cost, effective applications will allow cooperating suppliers and users to monitor, analyze, optimize, and adjust business processes in real time. It's all about getting information in and out quickly, monitoring the business as it happens, and making quick, effective, agile decisions. The best results will come from completely re-thinking the business and organization in the light of real-time capabilities.

Users will have a seamless exchange of production and equipment status information across plant floors and multi-plant locations, directly up to the management level. And real-time decisions can occur in response to real-time changes—in some cases in as little as a few seconds to an hour.

Real-time enterprise applications are cutting through several layers of previous inefficiency, allowing all segments of a business to interact in ways that were previously unthinkable. The goal of the real-time enterprise is to act on events as they happen. It is all the old concepts of customer-driven marketing, on-line process automation, just in time delivery, and tactical business adaptation all rolled into one. It's about getting information in and out quickly, monitoring the business as it happens, and making quick, effective, agile decisions.

At operations level, the primary benefits of real-time capabilities are improved customer service, reduced inventory, risk reduction and lower processing costs. At the executive levels, the clear benefits are faster exploitation of emerging opportunities, less damage when things go wrong and increased agility when dealing change. At the leadership level real-time operations allow faster implementation of plans that must adapt to meet new opportunities and threats.
Robots are coming
There are about 1 million industrial robots globally, with almost half that number in Japan and just 15 percent in the United States. In spite of its low-cost labor image, China is rapidly adopting robotics systems to increase competitiveness. Within the next few years, the views and definitions of robotics will change to include other forms of mechanized intelligence and industrial robotics will advance rapidly.

A couple of decades ago, 90 percent of industrial robots were used in car manufacturing, typically on assembly lines doing a variety of repetitive tasks such as spray-painting, cutting and welding. Today, less than 50 percent are in automobile plants, with the rest spread out among other factories, laboratories, warehouses, energy plants, hospitals and many other industries.

With some 100,000 robots already in use, U.S. automotive manufacturing companies continue to utilize and develop intelligent robotics to provide significant new strategic options.

Some of the "smartest" robots are not in manufacturing—they are used as space explorers, remotely operated surgeons and other exotic applications. But these other applications serve to demonstrate what might be possible on production floors, far beyond yesterday's machinery concepts.

With the rapidly increasing processing power and advanced intelligence, robots are dramatically increasing their potential as flexible automation tools. Robotic technology is converging with a wide variety of complementary technologies—machine vision, force sensing (touch), speech recognition and advanced mechanics. This results in exciting new levels of functionality for jobs that were never before considered practical for robots.

The introduction of robots with integrated vision and touch dramatically changes the speed and efficiency of new production and delivery systems. Robots have become so accurate that they can be applied where manual operations are no longer a viable option.

The biggest change in industrial robots is that they will evolve into a broader variety of structures and mechanisms. In many cases, configurations that evolve into new automation systems won't be immediately recognizable as robots. For example, robots that automate semiconductor manufacturing already look quite different from those used in automotive plants.
Conclusion
Much more than in recent years, new products and technology will come to the forefront in industrial automation businesses. The companies that succeed in this new age will be those that understand how to combine new technology and new thinking to gain sustained competitive advantage in global environments.
Related links: