---
First Issue
May 10, 2000
JimPinto.com - Connections for Growth & Success™

---
Here is the first of my regular series of eNewsletters to which you have subscribed recently. I hope you will enjoy it, and give me some feedback to help make it better.
Rockwell Flirts with Omron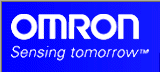 In an April press release, Rockwell announced a "joint business and technology development" with Omron. The way it was worded sounded open-ended - as though something further may be in the offing. This is leading people to guess whether or not Rockwell ($ 7b) could/would acquire Omron ($ 5b, but only $0.5b industrial automation).

My guess : The Japanese culture does not know how to acquire or be acquired - it's akin to failure. Omron may flirt, but it won't be acquired. It's more likely that Rockwell, it's stock still languishing around $ 40 a share (market-cap $ 10b) will be acquired by a larger conglomerate. Possibility is still Danaher (see below).

Click to see my recent article
The Urge to Merge
Danaher Acquires Two More
Danaher is buying Kollmorgen for $324 million and the motion control business of Warner Electric for $144 million. Still more fuel for growth for Danaher, which is aggressive and hungry to get to the next level.

Take a look at the Danaher News Release
SOURCEALLIANCE.COM KEEPS MOVING
SourceAlliance.com (financed and affiliated with Allen-Bradley) is reportedly offering more than 300 leading brands, with more than a million products. These include products from A-B competitors like Siemens, Emerson, Cutler-Hammer and others. Of course, all the others also have their own e-business B2B efforts moving fast, and so it remains to be seen who will be the winners - the company-affiliates like SourceAlliance.com, or the independents like IndustrialVortex.com.

Review these webpages, and make your own guess :

SourceAlliance.com

IndustrialVortex.com
Marketing at Internet Speed
I've already had some good e-response to my essay in Industrial Controls Intelligence & Plant Systems - May 00 : Marketing Speed in the Internet Age. In the age of Internet marketing, Time is a key ingredient. Conventional printed catalogs and price lists, snail-mailed with expensive postage, are simply too slow and too expensive - and are never quite up to date. As customers, we all expect more.
Click to see the web version of this article
The E-Water-Cooler
People have often asked me how I get all the industry news and insight I write about. My answer is simple : email. I have a network of e-moles who keep me abreast of what's happening, who's hiring and firing, opinions regarding possible mergers, and so on. I'm not implying that these people are disloyal to the companies they work for, or that they are telling me anything that is confidential. They are simply exchanging knowledge and information at the Internet equivalent of the office water-cooler.

For a significant discussion on this topic, take a look at:

The Cluetrain Manifesto - the End of Business as Usual
Comments & Suggestions Please
If you have comments or suggestions for Growth & Success News, please contact Jim Pinto at :(Click)Enews@JimPinto.com. I'd like to e-hear from you : How often would you like to see this e-news-letter? Monthly? Weekly? What would you like to see in it?
Subscribe or Unsubscribe
To subscribe to the E-news list just click here :

Note : Your information will never be used for anything else, or sent to anyone.
To be removed send a blank email message to eRemove@JimPinto.com with subject line "Remove me from JimPinto.com E-Mail news".
Stay in e-touch!
Cheers: